Back to Blogs
Captain Ching Rises to save the world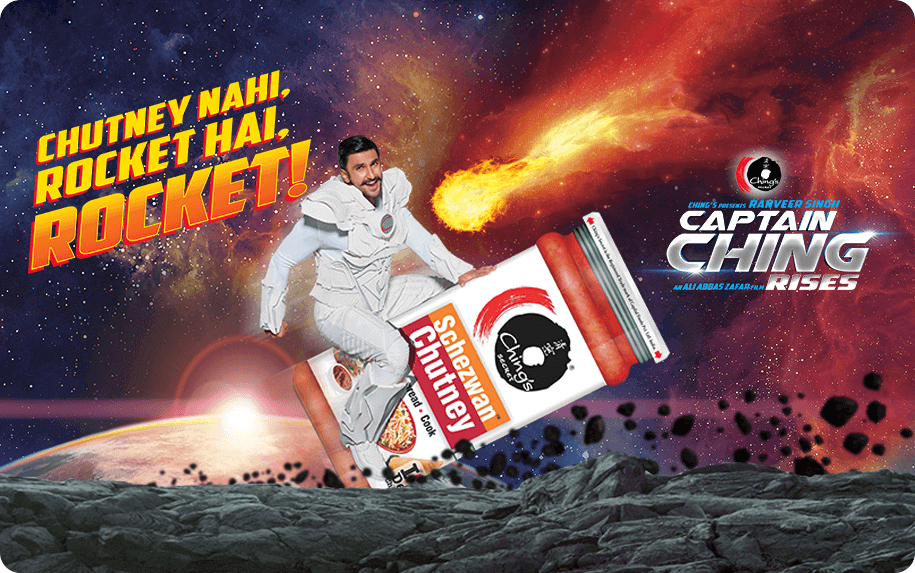 We all need a superhero who can save us from the jeopardy! Don't we? But, what if you have only minutes left to save everyone from the great threat? Who can you call? The answer to this Captain Ching! Don't trust us, then watch the latest ad (click on the above video).
Just like Madam X ,we know who to call upon when the world is under attack. There's only one man who can save the universe, that's Captain Ching. Captain Ching superpowers are unlike anything of any superhero has ever had because his secret ingredient is the Ching's Schezwan Chutney.
Captain Ching's secret ingredient is made from a mind-blowing fusion of fiery red chillies and pungent ginger-garlic with exotic oriental spices. Isliye yeh Chutney Nahi, Rocket Hai, Rocket!
Just a spoonful of Ching's Schezwan Chutney can give zabardast tadka to your boring khana. You name it and you can make any dishes be it Biriyani, Pasta, Dosa, Rice etc. You can dip in french fries, nachos, sliced veggies. Spread it on rotis, wraps, parathas, rolls and sandwiches! So, Dip-Spread-Cook!
Madam X might be spicy lekin usse bhi zyada spicy hai Ching's Schezwan Chutney.
So why don't you try the Ching's Schezwan Chutney which is sure to blow your mind, senses and tickle your taste buds. Bring home today! Ching's Schezwan Chutney.